July 3, 2017
Reading: Still reading American Cakes, and I am thinking about revisiting some recipes so I can make another post in here. Some of the most interesting cakes are actually ones that are published in passing like the War Cake, mayonnaise cake, or the original brownies. So I will probably be making some of those as well.
Watching: I've been watching lots of Adventure Time. I use to walk Wolfie in the afternoon but moved it to the morning for the summer so I could run/walk before it got too hot. So that means I am bored as heck in the afternoon. So Adventure Time has been something good to watch since it is short, and Wolfie tends to not care about what is going on the TV screen. I've also been watching the FIFA Confederation Cup as well. This, unfortunately, Wolfie loves to watch. So I have a feeling he will be a team sports type of guy.
I've been also obsessed with Crash Course Mythology Series. I've always loved mythology but sometimes it is hard to find (and cheap) sources to that aren't Eurocentric. But this series talk about lots of different areas, including myths from China, Japan, India, parts of Africa, and the Americas. Heck even Hawaii! I strongly recommend checking it out.
Crafting: Still working on my cat quilt. We finished all the patches! Yey! Now the boring stuff- making it into a quilt. lol. My Mother and I need to make a trip out to Intercourse (yes that's the name of a town) to get more of the grey fabric. I will be so happy when this is over. Our current blanket it too warm and too small for the summer.
Listening: Charli XCX released her new album so I've been listening to that on Spotify. Jon and I have been checking out albums from the library and transferring them to our computer. I found Foo Fighters and now I am suddenly remembering how awesome they are.
Garden: My garden is doing much better than last year! After owning it for 3 years, my amaryllis FINALLY BLOOMED! My Mom got it for me one winter and it bloomed when we got it, then it just didn't after that. It was pretty exciting to see the red flowers, but we might have to give it to someone else since it is poisonous to children once winter comes. Our succulents bloomed as well! They are spreading quite a lot which was the plan for them. We even had a few lilac blooms as well.
The mystery plant that I got from Lowe's has been thriving! It is much bigger than what I expected so this fall we will move it someplace different. I think it has been blocking the light for the balloon flower. The gladiolas keep getting nibbled by bunnies. And I think I have watermelon seeds that sprouted. Wut? Which is nice but a bummer since it looks like the hops vine didn't make it. T_T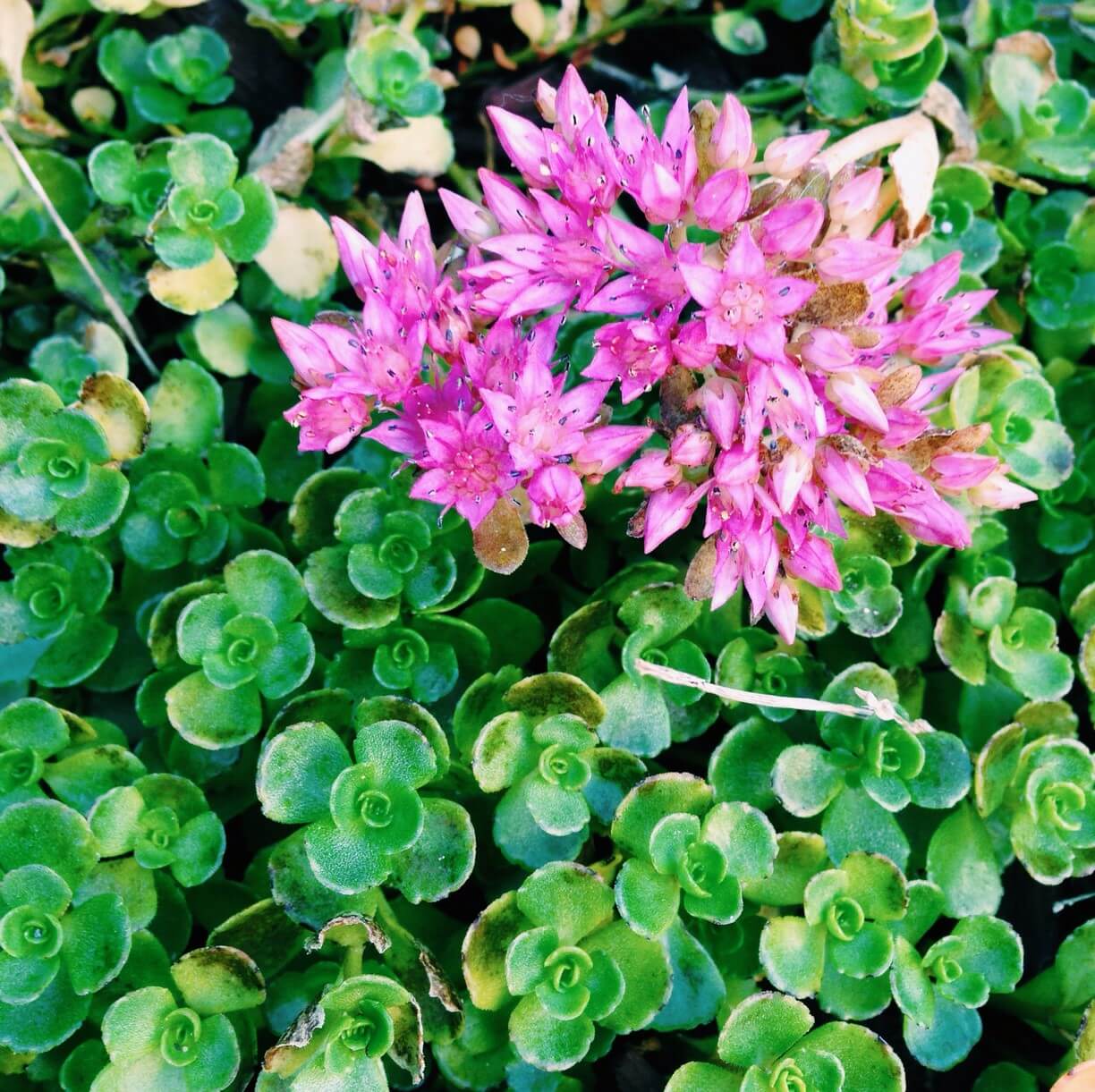 Podcasts: Now that Wolfie has been sleeping more through the night I've been listening to less podcasts. But when he wakes up on rare occasions at 4 in the morning I've been listening to Oh No! Ross And Carrie's Scientology series. It has been pretty funny. They also have a really funny series featuring their trip to the Ozark UFO Conference. Highlights? The Owl speaker, a penis star map, and a woman who thinks we had our memories wiped away after 1996.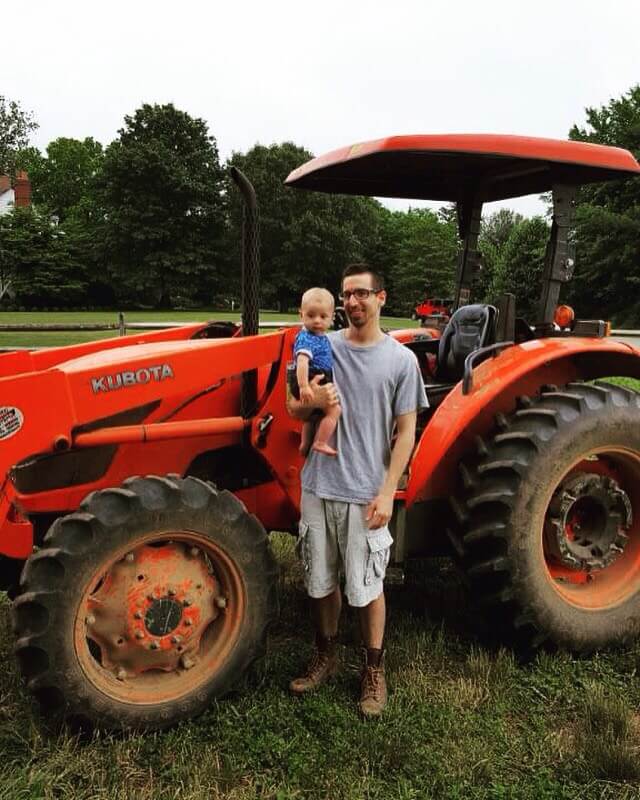 CSA: I tried to keep a log of all of the food I got from my CSA. Yeah that didn't last too long. Well here is a fairly basic summary-
half a bag bok choy
half a bag beet greens + extra beet greens from parents
2 bunches of beets with greens + 8 leafless beets
2 bunches of collard greens
7 heads of lettuce (almost all frozen in fridge)
1 pint strawberries
1 bunch turnips + greens + 5 solo turnips
cutting celery
3 bunches of scallions
7 garlic scapes
5 kolhrabi
1 1/2 bags of kale
3 bunches of parsley
1 quart snap peas
1 1/2 bags of tatsoi
2 heads of nappa cabbage
2 heads of cabbage
6 zucchini
10 or so small carrots
2 slicing cucumbers
5 pickling cucumbers
4 broccoli crowns
CSA Meals: I've been going nuts with stir-fries- Pad Kee Mow, Pad Thai, Moo Shu using bok choi, tatsoi, kolhrabi, and summer squashes. I am probably maxing out my sodium intake. Oops.
I've been busy making lots of dips and spreads. I tried out a creamy radish dip that was in our CSA newsletter, parsley and cutting celery pesto, and a beet hummus. All of which has been put on toast for Wolfie. He's been digging some of the produce eating sticks of kolhrabi, golden beets, broccoli, and cucumbers. Hubby's been eating the snap peas raw with his lunches.
Since the early produce days consistent of mostly greens, I've been busy eating salad (whenever the lettuce doesn't freeze up) mostly taco salads. I used some of the beet greens instead of spinach in a florentine. I've made Chana Saag with kale and coconut milk. And pretty much blending extra greens in smoothies whenever I can.
Finally, with the few strawberries that I got I made the chocolate pudding that Jenny got me from our package exchange. It was awesome and easy to make.
Other Eats: Ice cream! Store bought ice cream! I've been snacking on little ice cream snacks when possible in stores. And MOM's Organics have had my favorite Sorbabes on sale- Peanut Banana with chocolate fudge. We've also been to VEDGE! I am so excited to write up the review for the blog. And I got some sick photos before I drank too much and it started to get dark. ¯\_(ツ)_/¯
What have you guys been digging for the month of June?