December 26, 2016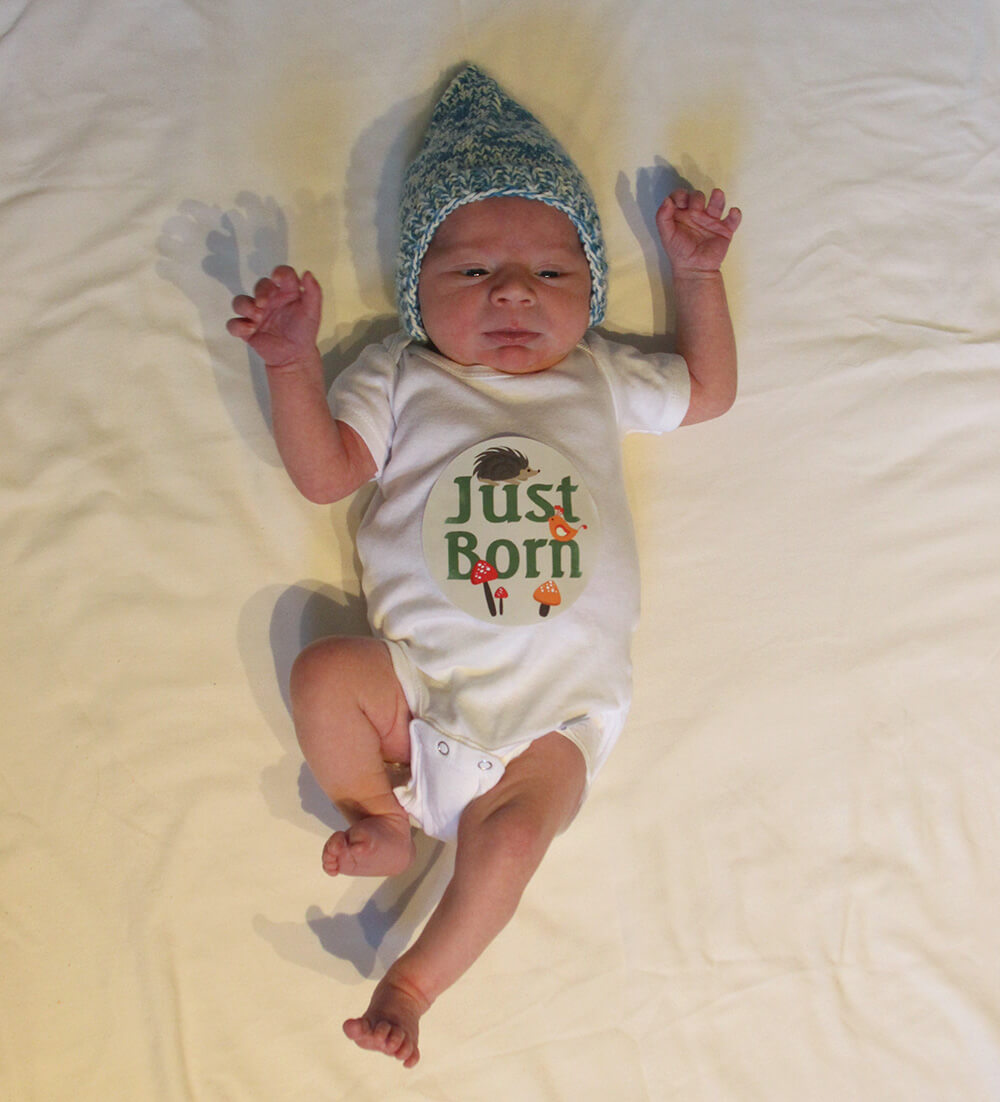 Here I am, 2 weeks later and just getting around to writing this post. It isn't that I haven't had time, but the time has been spent going to various places to visit family for the holidays. And if anyone knows, going anywhere with a baby takes time. So I have been writing this post a little bit here and a little bit there, so I am sorry if it sounds chunky, and is filled with spelling and grammatical errors (I've already tried to write fulled and grammerical, so you know.. sleep deprivation)
So I reached week 40 without giving birth. As I mentioned in the past post, I had been getting lots of signs that labor was drawing near. In fact, my patience was getting thin. My back was killing me, which was more or less a new symptom. The worst part were the contractions. I was getting them almost every night but they weren't consistent, and would go away after an hour or so. So when I went to the doctors for my 40th week visit, they checked me again, and said that I was 5cm dilated and pretty much ready to deliver. I was asked if I would be interested in scheduling an induction, and I said yes, thinking it would be towards the end of the week.
I get a phone call- I would be induced the next day- Tuesday. It suddenly seemed like a bad idea to get an induction. I had a feeling it I wouldn't need it, that I would magically go into labor that afternoon. The contractions were starting to kind-of be regular. I tried to keep a level head, and go about my business. I told Jon about my suspicion that I might be in real labor, so he naturally starts worry about the mattress. "What if your water breaks? We should put some plastic under the sheets." Even though we all have seen TV shows where the character has their water break in public and they sopping wet pants. Everything I've read reassured that doesn't happen often so I brushed off Jon's recommendations as silly. I tossed and turned all night with various pains, when all the sudden I felt something odd, and I knew exactly what it was. I bolted up from the bed scream "MY WATERS BREAKING" trying to make it to the bathroom so I wouldn't ruin the bed or the carpet (just barely made it guys.) Yup, I had that over the top water breaking moment.
We rushed over to the hospital as soon as we could, and I was nervous about making it in time. Suddenly my contractions were 8-20 minutes apart to a short 3 minutes apart. When we finally make it to our delivery room, I find out that I am 7 cm. So I figured I was in great condition, I was pretty far along, and still handling the pain. What I didn't take into consideration was how uncomfortable I was. My back pain was unbearable, and laying down on the bed was excruciating. It made breathing very problematic, and I wasn't so nervous about the pain as I was about hyperventilating. So by the time I broke down and asked the epidural I was 9 cm, and luckily my Mother was around to explain to the nurses that it would be a good idea (the first thing I hear from people is that they are surprised they even gave me the epidural this late.) The only thing that made me sad was that I had to sit up to get the spinal tap and shifting positions completely took away most of the pain from the contractions. I was just in too much pain to even think about changing positions.
I can say I am glad I got the epidural. I think I would of delivered the baby faster with one, but I think I would of had less control of my actions. Which would of been more wear and tear on my body. I do have to say it sucked to have completely numb legs that I had no control over. It did take awhile to figure out how to push when you have no feeling in your lower half of your body. The other aspects weren't as big of a deal, though I might of been more embarrassed about it if I hadn't experienced the pain of the contractions for so long. In fact, since we didn't really look too much into deliveries with epidurals, Jon got wrangled into holding up my leg for the delivery, which he handled very well considering.
So after 8 hours of being in the hospital and 45 minutes of pushing, on Tuesday, December 13th at 8 am, I gave birth to a baby boy. He came out screaming and peed almost immediately on the nurses, so I am pretty sure he healthy but a trouble maker. Just like my sneaking suspicions, I had a big baby weighing in at 8 pounds and 13 ounces, and measured at 21 3/4 inches in length.
I don't think the gravity of being pregnant sank in until the plopped a piping hot wet baby on my chest after giving birth. They took him away shortly afterwards to weigh and clean him up (that's when he peed on everyone.) When they brought him back for our hour skin to skin time, one of the first things I noticed was his very hairy back. It was in fact a full moon as well. Jon and I laughed because one of the names we liked was Wolfgang. We decided to not go for it since it was quite an unusual name, but since we have a unique last name, and for privacy reasons, I will choose to call him Wolfie on the blog.
So what does this mean for the blog? Well, let's be real, it might be awhile since I talk about food again. At one point I was so stressed that I was getting nauseous whenever I ate. I still do. I have to eat small amounts all day, and even still I worry if I am getting enough calories since I've lost roughly 17-20 pounds in two weeks, although most women do loose 10 pounds after delivery, and 17 pounds by week 6.
This blog is partly a journal for myself, and partly to give information to other people. So I will be talking about my kid, and tips for vegan parents and such. There are still some posts I want to write about vegan pregnancy. I also want to create a space for vegan parents to check out. It seems that a lot of vegan parenting blogs are a little "granola crunchy" and it can be hard for some people to relate to that. But I don't want to exclusively talk about babies and kids, and maybe strike a balance like Bonzai Aphrodite.
So if the next few months I am babies all the time, sorry. It is a little hard when your time is so broken up. But we are already starting to get longer nap times, and things seems like they are getting a little more stable (keyword here is seems.) Hopefully in two weeks I will have an update with a rough outline of the first month of Wolfie's life.