March 29, 2018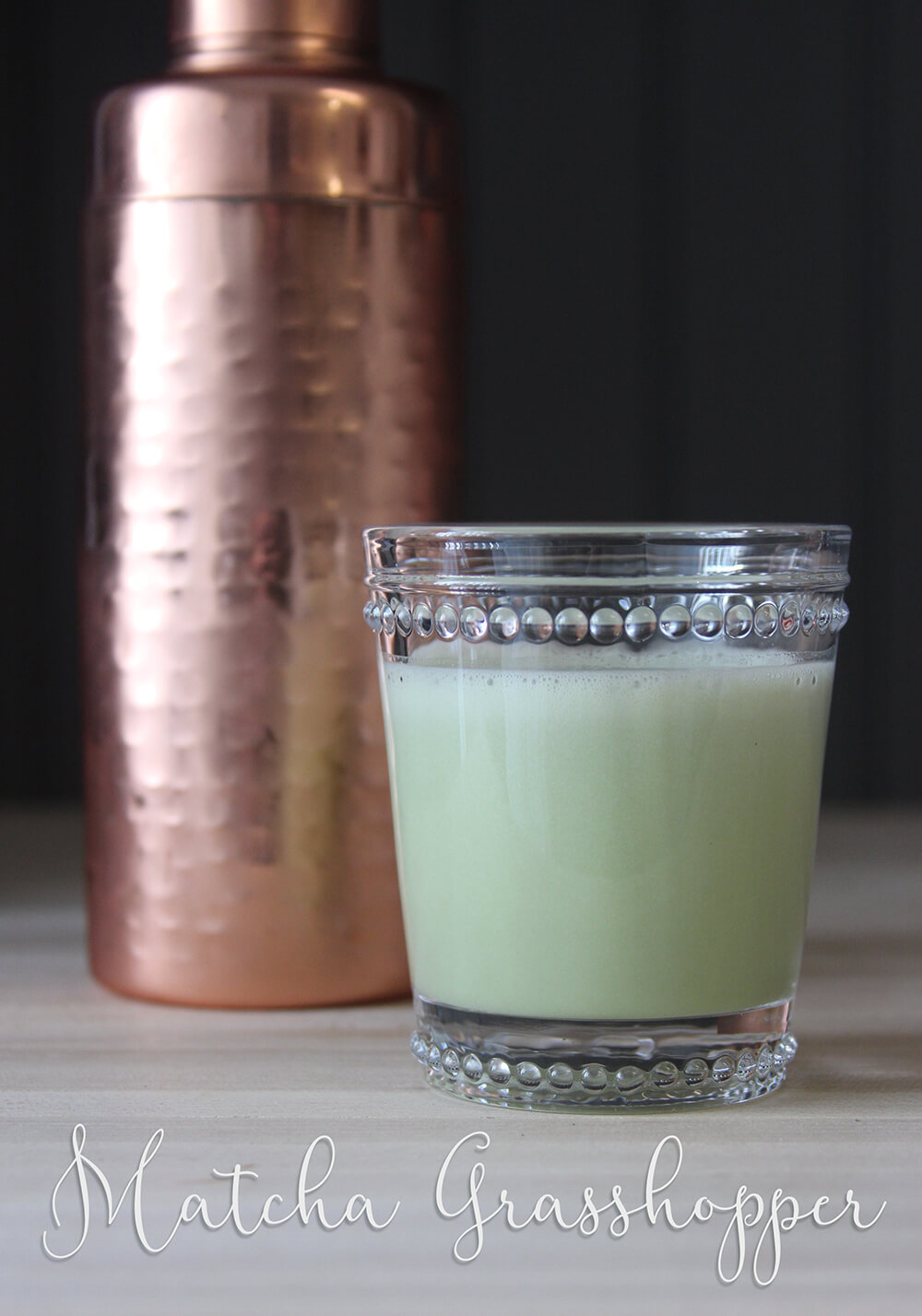 Apparently there is an estimated trend for tacky 70s cocktails. These new- er old- drinks have got me playing around. What is a little nicer about these drinks is that they are a little more forgiving. Very shelf stable, and no fancy fortified wines that I need to use in a few weeks. The downside is that I don't have many of the hard liqueurs used for them.
The star of 2017 was probably The Grasshopper. The drink is pretty simple, 1 part creme de cacao, 1 part creme de menthe, and 1 part half and half. I tried this drink, just subbing the half and half with coconut creamer from Trader Joe's. My god was it terrible. So nasty.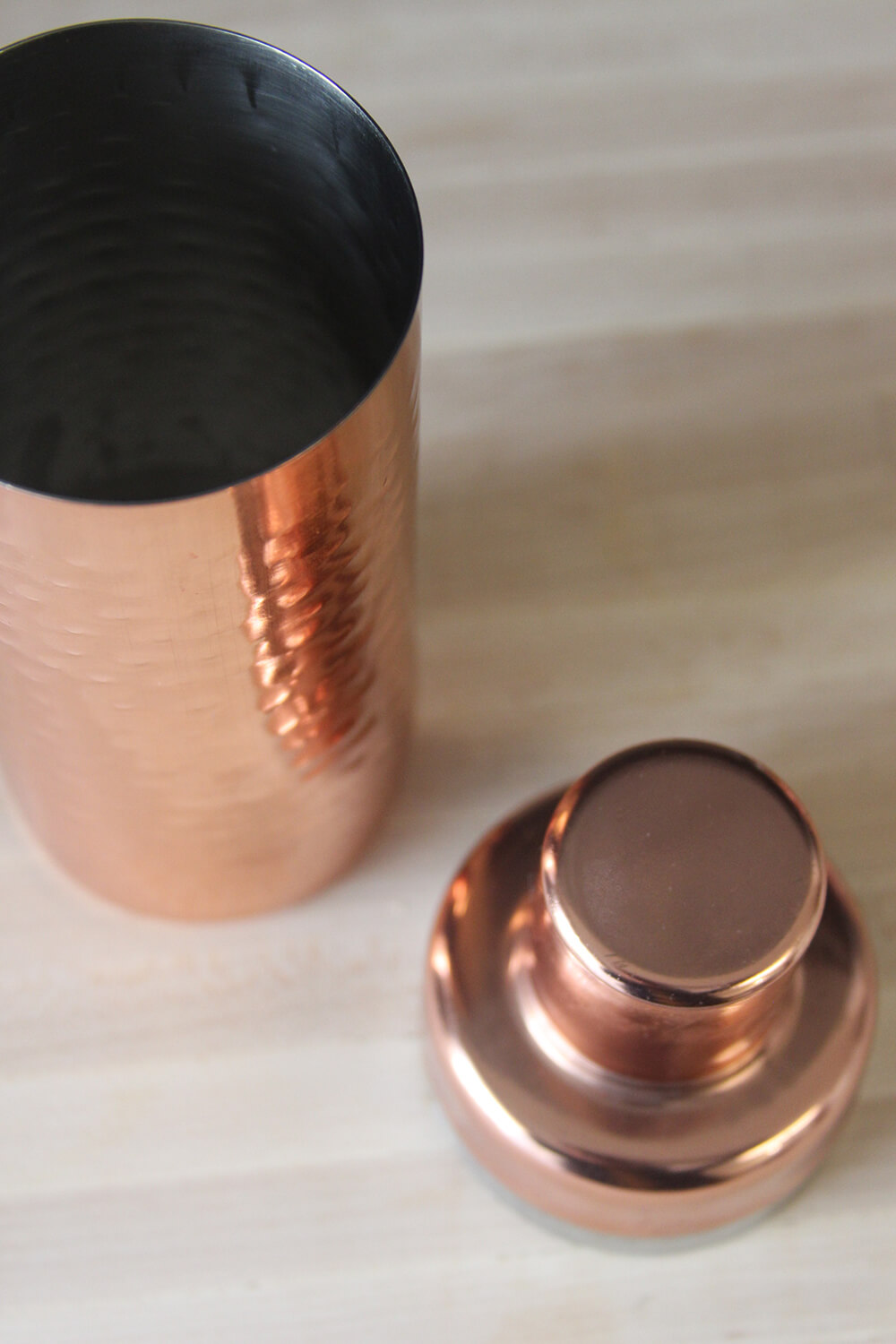 Seems like the trend is less about how tasty the cocktail is, but more like a challenge for a bartender to make an edible version of this drink. Some infused the mint into the half and half, some have infused the mint and cacao nibs with vodka, but I am still a little puzzled by this trend. Maybe I just need to invest in better spirits? Nope. That is too hard. All the places I went to only have creme de menthe and creme de cacao that was $12 and under. So it seems the grasshopper is doomed to general public.
But it got me thinking, what I liked, disliked, etc. And I decided we needed more body to the cocktail, and included some aquafaba to get a nice texture to the drink. I also like the mint-coconut flavors, which naturally made me decide to ditch the cacao, and add matcha.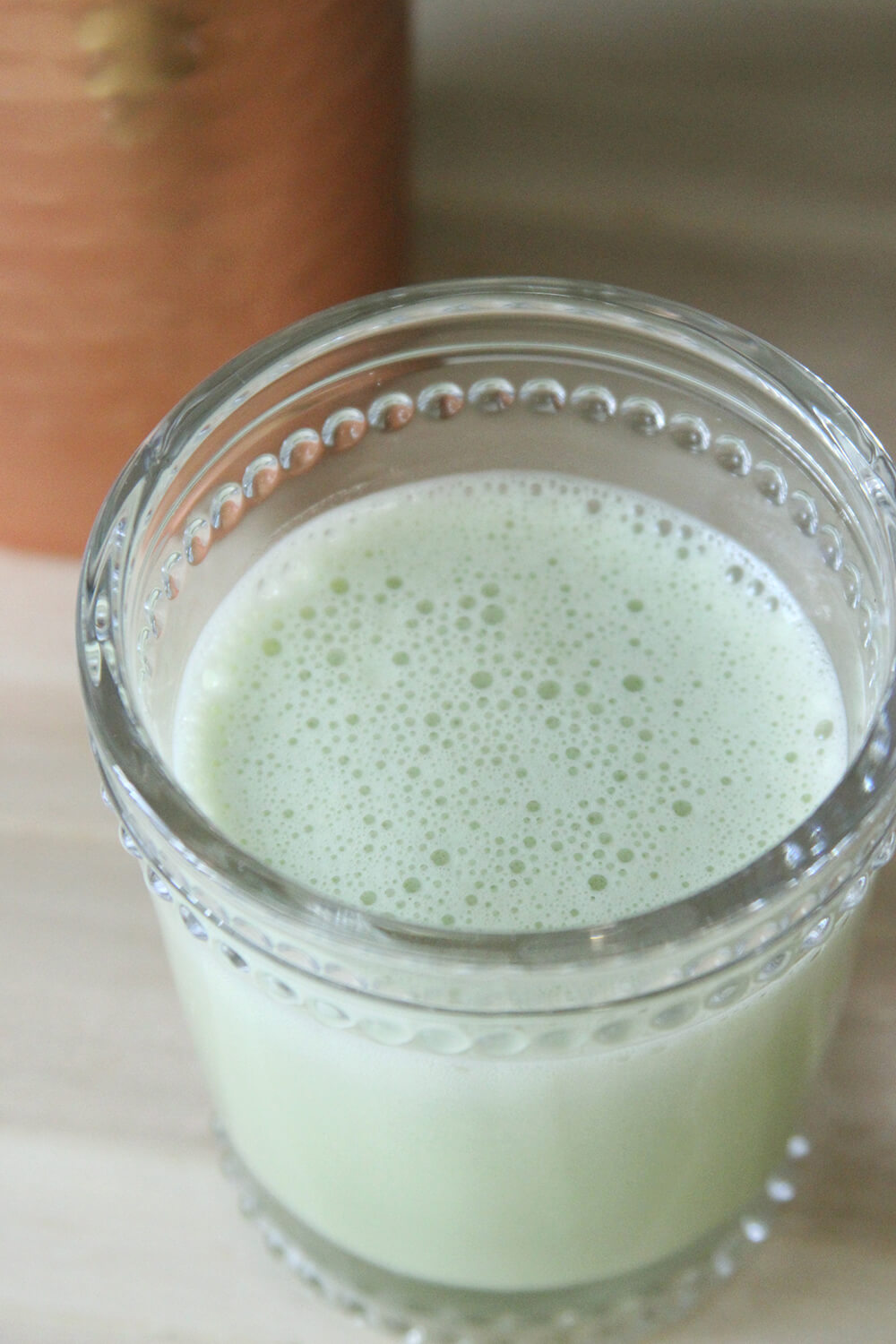 What I love about cocktails is that I can spend a lot of time perfecting a recipe. I only have to make ONE and I can easily just make it again the next day, or if I am feeling up to it immediately after making the first drink. I think I perfected this cocktail so here are some tips to make it sucessfully:
CREME DE MENTHE: I have a huge passionate hate for peppermint schnapps. I am not sure what, by definetion, makes a schnapps different from flavored vodka, but peppermint schnapps is my arch-enemy from college. It made everything it touched taste like peppermint extract mixed with bleach. So what makes creme de menthe better? Sugar, duh! The "creme" refers to the creamy texture the sugar adds. I am sure if you are in a jam, or already have *shudders* peppermint schnapps or minty vodka, you just need to add a little simple syrup to your drink.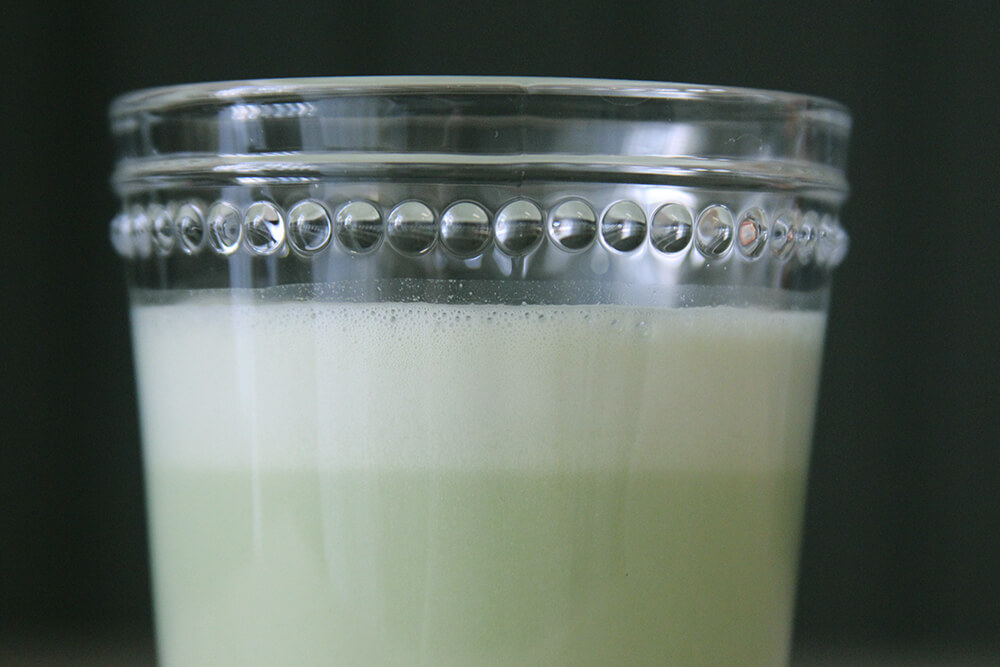 AQUAFABA: Many classic cocktails use raw egg whites in the drink. You don't have to be vegan to get a little queasy from this idea. but it does give a really interesting texture to the cocktail. Making it thick and foamy. Just putting in a small amount of aquafaba will transform a cocktail. Just put in a teaspoon and shake your drink like your life depends on it.
Don't feel like opening a can of beans? That's fine. It does nothing for the actual FLAVORS of the drink. But I would follow the long shaking instructions as the melted ice helps mellow some of the booze in the cocktail.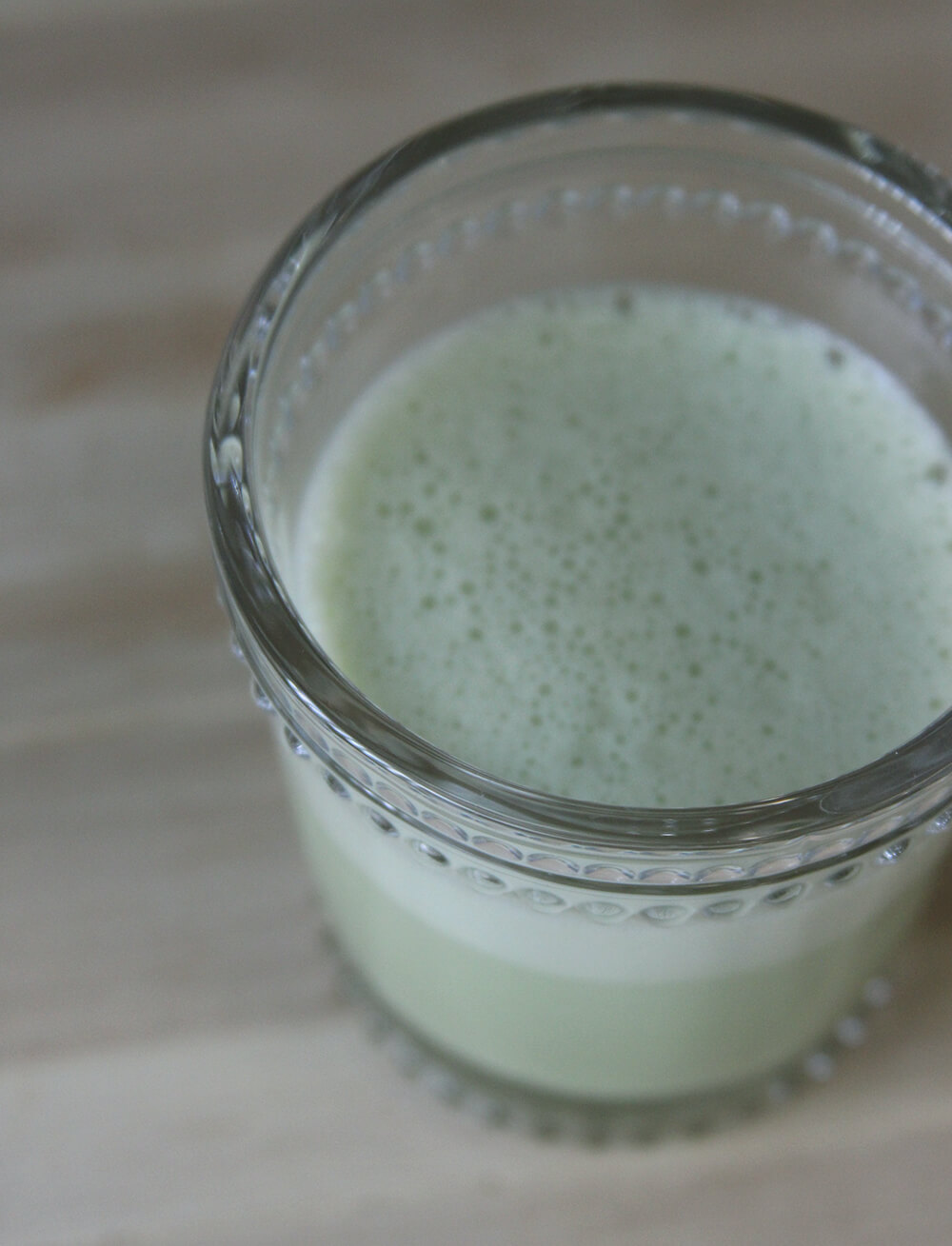 MATCHA: Although mint, matcha, and coconut are all flavors I love together- I will admit this: I used matcha for March's MiniMOFO. I bought a clear creme de menthe since it is more versatile, but lacks that green color. I first tried using Pique Tea Crystals, but I was surprised by how bitter they were, and the color was more like pee-yellow. I LOVED the bitter flavor paired with the syrupy mint, but I knew it wouldn't be everyone's cup of tea. But if you don't have tons of cash and can't find inexpensive matcha, I would recommend pique. I EVENTUALLY found a cheap and small package of matcha, though the more you shell out, the better quality.
So, this isn't a grasshopper, and I don't care. I think this result is MUCH better. It is easy to make, and the ingredients will last for awhile. And the best part is sipping up the bitter foam at the end of the drink.