October 10, 2018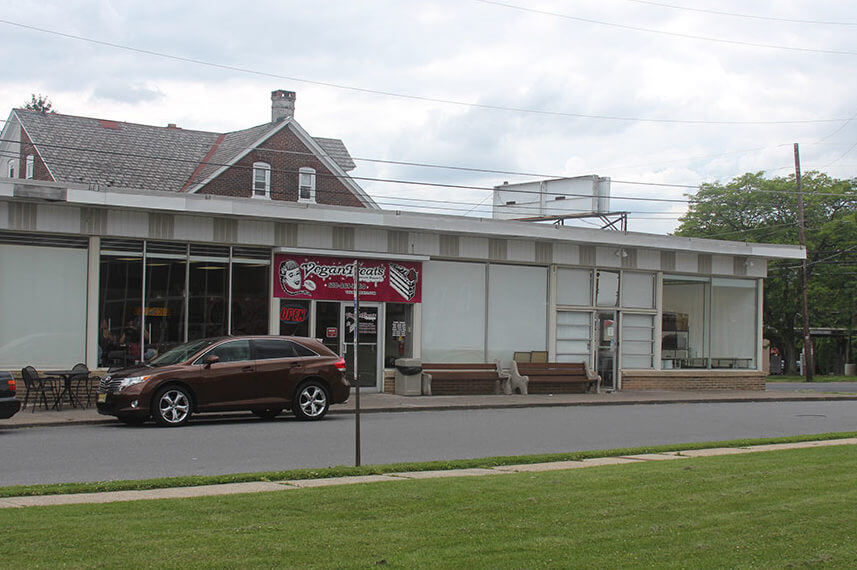 Vegan Treats
1444 Linden St, Bethlehem, PA 18018
website | facebook | flickr | instagram | twitter
I mentioned briefly before that I kind-of went MIA from the blog because I started to work for Aldi's…. then I stopped working there. It wasn't enough pay and we were getting sick for long periods of time too often. But any employee from Aldi's needs to go to a welcome day for their region, and the meant a 2 1/2 hour drive for me. This was REALLY annoying, but kind-of nice because it meant I got compensated $80 for drive, but I was also told the wrong time, and had to wait an hour before the welcome day. *sigh*
But I figured if I was going to make long drive up, I would go out of my way to visit Vegan Treats, only a 15 minute drive from the Aldi's headquarters, but apparently added like an extra 45 minutes to my drive home (how?! and why?!) You might of heard or seem Vegan Treats before, they are one of the first successful vegan bakeries. They provide vegan treats for a lot of different coffee shops and restaurants, even delivering foods to places in Philadelphia! Heck we even considered having them bake our wedding cake. If you haven't been to Philly, but go to a lot of vegan fests, you might of seen a long line for their shop to get some baked goods. Or perhaps you have seen their very popular spooky chocolate sets.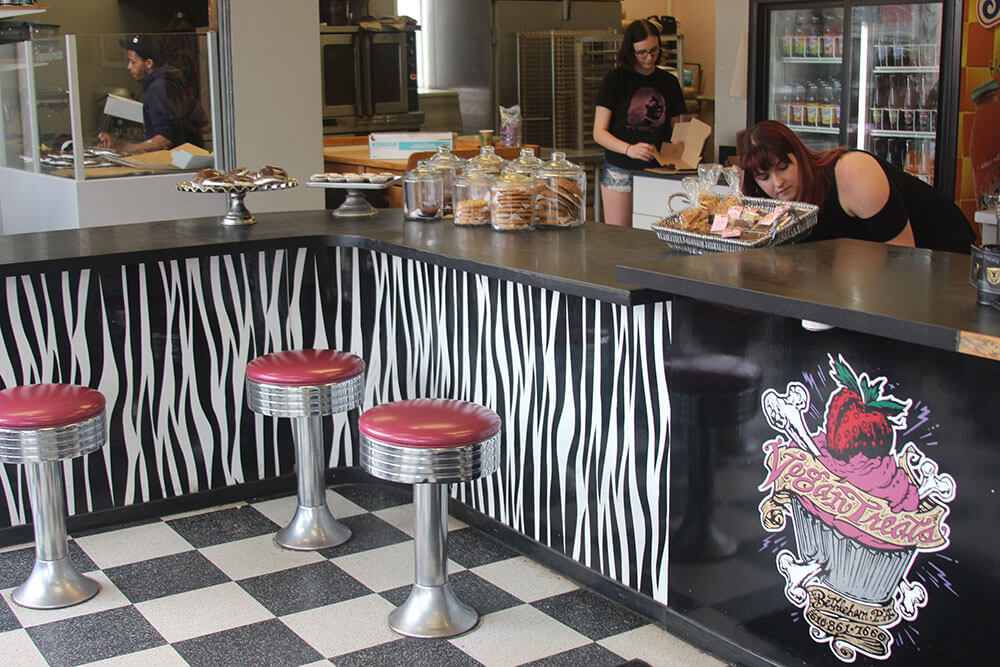 What are the chances you will be making a trip to Bethlehem? Maybe slim. It is the seventh largest city in Pennsylvania, and it placed 88th on a list of "100 Places to Live" by Money. I vaguely remember the area when visiting Lehigh University for my older sister. It is a cute older town, that I bet looks beautiful during the fall. Luckily, Vegan Treats is not in an old part of town, where parking can be a pain. I was able to find a spot, no problem. They are located on a corner, so you may see the sign on one street, but the entrance will be around the corner.
Their set up isn't about setting up a hip calming dining experience as say Papa Ganache, but they remind me more of the older styled bakeries (er… at least in the states) where you grab your desserts and go. There are some punk rockabilly decor, and an open kitchen so you can see the hustle and bustle of the kitchen. If you can't make it, you might be able to find them (as stated before) at various shops in the Eastern Pennsylvania area. They USE to (I think) list all the locations that they provide baked goods for on their site, but they stopped.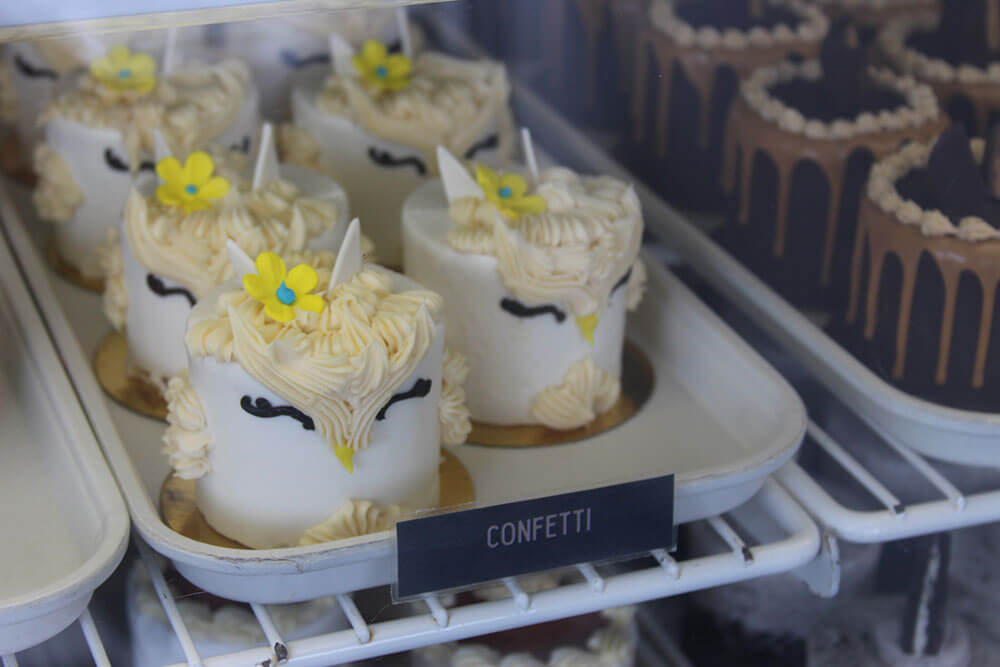 So enough TALK! What the heck did we eat?! Well, I DIDN'T eat those beautiful unicorns. I wanted to get a confetti cake, but they only sold them in vanilla flavor and my husband wouldn't of been down with that. Nor I for the most part. But I did get their salted caramel soft serve. I ate it mostly in the store because driving with ice cream is a pretty bad idea. lol. Fun fact, I was actually listening the history of ice cream by Stuff You Missed in History Class on the way up, so I was REALLY craving that stuff! If you are visiting this place, PLEASE GET THE ICE CREAM! It is glorious!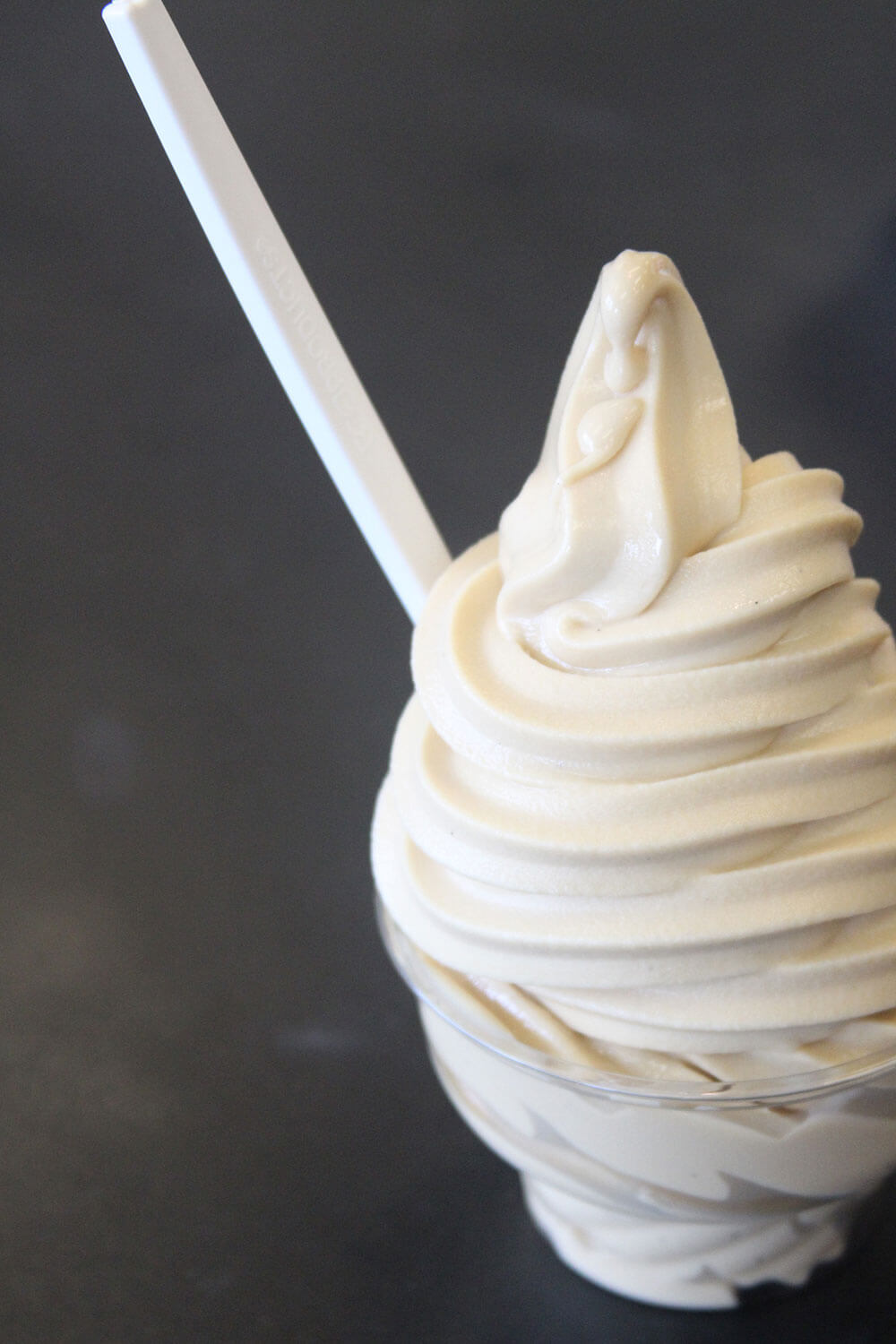 On the way home I got stuck in rush hour traffic, and there was a lot of hitting the brakes harder than normal going on. Sooo my cheese cake got a little damage making it not so photo-worthy. Plus the cannoli got it's photo taken pretty late at night, so whoops on my blogging responsibilities. lol. Sadly, since this I I went, several months ago, like a quarter of a year ago, I can't FULLY remember the flavor. It was cheesecake, it was blueberry, and it was AWESOME! I vaguely remember there being a little white chocolate decor on top, which was yummy as well. My cheesecake loving husband deemed it yummy and would eat it again.
As for the cannoli… hmmm. I got it knowing that it probably wouldn't meet my expectations. It is hard enough to find a good non-vegan cannoli, what are the chances I find a good one veganized? It tasted pretty good, the shell was crunchy and clearly filled that day. The filling tasted like any other filling that I find so-so. It was still a nice treat, since I haven't had any in years. But I wish there was a little bit more of that complex cheesy-nutty flavor that you would find in mascarpone cheese.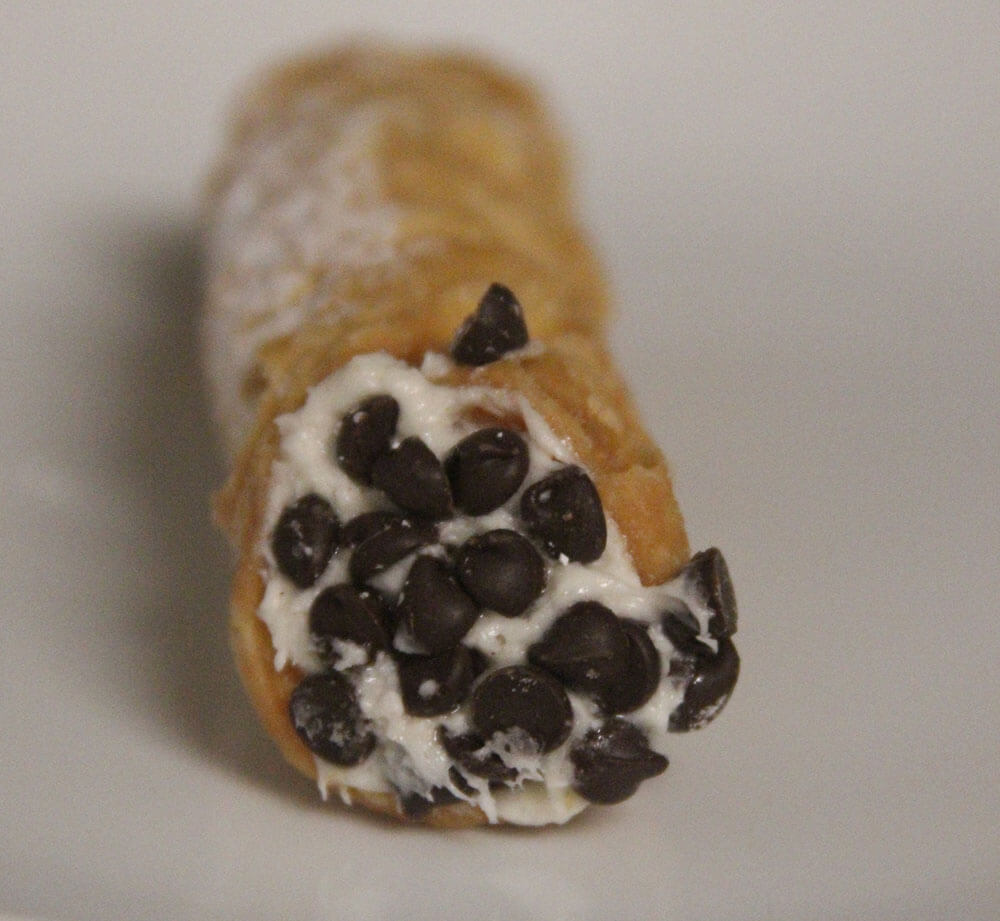 Aside from the mild cannoli flop, I love this place. I love their cookies and cream cake, which I would eat at The Last Drop (not sure if they still use Vegan Treats as a supplier) and I oogled all the treats at Govindas (again not sure if they still use Vegan Treats) They also travel pretty far for Vegfests. Heck they traveled all the way to DC! But it is still worth making a trip out to their brick and mortar store, you skip the lines, get tons of options, you can buy store merch, and even get some soft serve ice cream.