May 14, 2014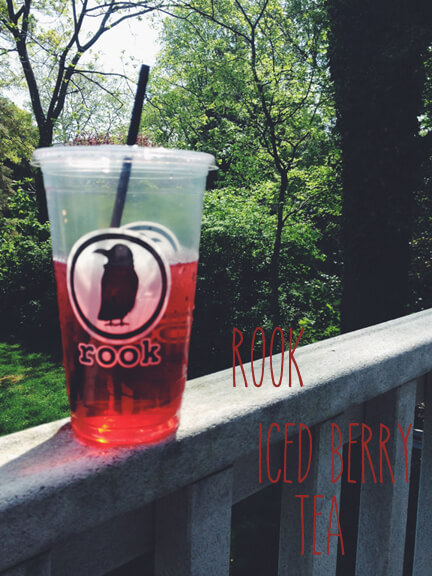 First off – yes, I definitely missed last week's Tea Time Tuesday!! Shame on me! Moving on though, this week's review is about one of the new teas that Rook Coffee Roasters has to offer, just in time for summer!
I just want to start off by talking about Rook as a company. They are based in Monmouth County, NJ with shops set up in Oakhurst, Long Branch and Little Silver. The company was started by two childhood friends (Holly Migliaccio and Shawn Kingsley) who have a passion for specialty coffee. The brews that they make in shop range from fair trade, organic and water processed (a chemical-free way of decaffeinating their coffee).
I usually frequent the one in the Little Silver Train Station as it is on the way to dropping Mr. Ian off at work. The location for it is great, and the staff are really wonderful people! They always make you feel welcome when you walk in the door, and if you are not used to their different roasts they will happily explain them to you.
I decided to try the Berry Tea this week, I have had the Black Tea that they offer and it wasn't really what I expected. It was just more of a regular "Iced Tea" than an "English Breakfast" blend.
The Berry tea was extremely refreshing! It wasn't too sweet, and not very bitter. Just perfectly tart after you finish taking a sip. The flavor tastes like there are a few different berries in the blend – raspberry being the most notable (to me anyway…I can't say for sure what's in it). I would definitely recommend it on a hot day if you are not feeling like grabbing coffee, but need a little pick-me-up.