September 9, 2014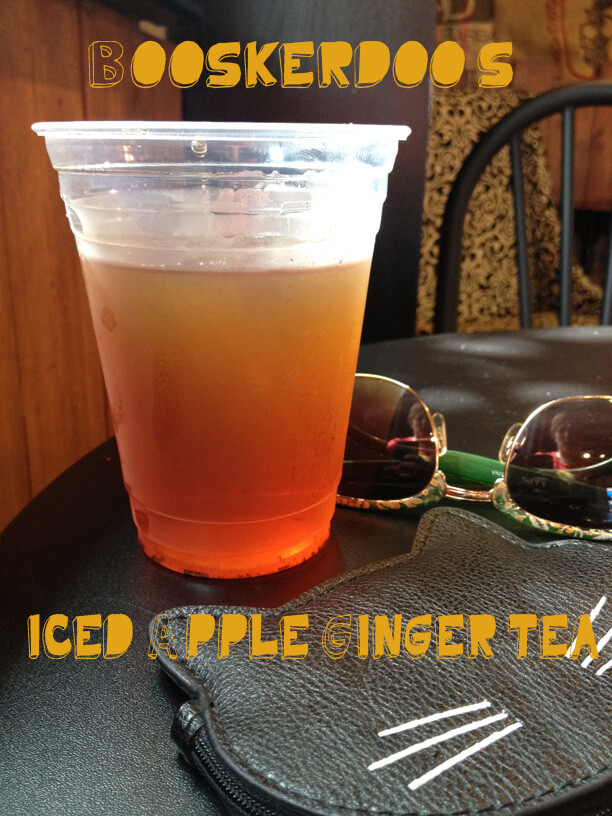 Every once in a while I find myself pining for the next season to start up. Since we are currently in Summer, even if it is winding down, I cannot wait for fall to start. The weather is crisp, the colors of everything are yellows, reds and oranges, and the fashion is fun. Not to mention all of the delicious foods that get brought back to the table.
When it comes to break time during my work day it is usually the time of day when I need a pick-me-up, and that's when I head over to Booskerdoo to grab a tea or coffee! While it has been warm I am definitely ready to celebrate the beginning of sweater weather and fall flavors, so I mixed the best of both worlds and got this delicious iced Apple Ginger Tea.
This tea smells almost exactly like an apple pie! It brought on a huge wave of nostalgia for cooler weather and more apple/cinnamon flavored drinks. It also tastes just like an apple pie, only slightly more bitter without all the added sugar. I am sure if you try this tea with milk and sugar in it the taste would change slightly, but not in a bad way. Having it iced was great because it was the sweetness of the apple almost made it taste like a desert while still being cold.
I also adored the color of this tea. The picture might not do it justice because the cup was beginning to get all fogged up from the heat and cold all at once. It was the perfect orangey red that just screams "FALL" (the season, not the action)!
I am definitely excited to drink this when the weather cools down more, I might even do another review or at least post more pictures while talking about it. That's how much I enjoyed it! Thanks again Booskerdoo!