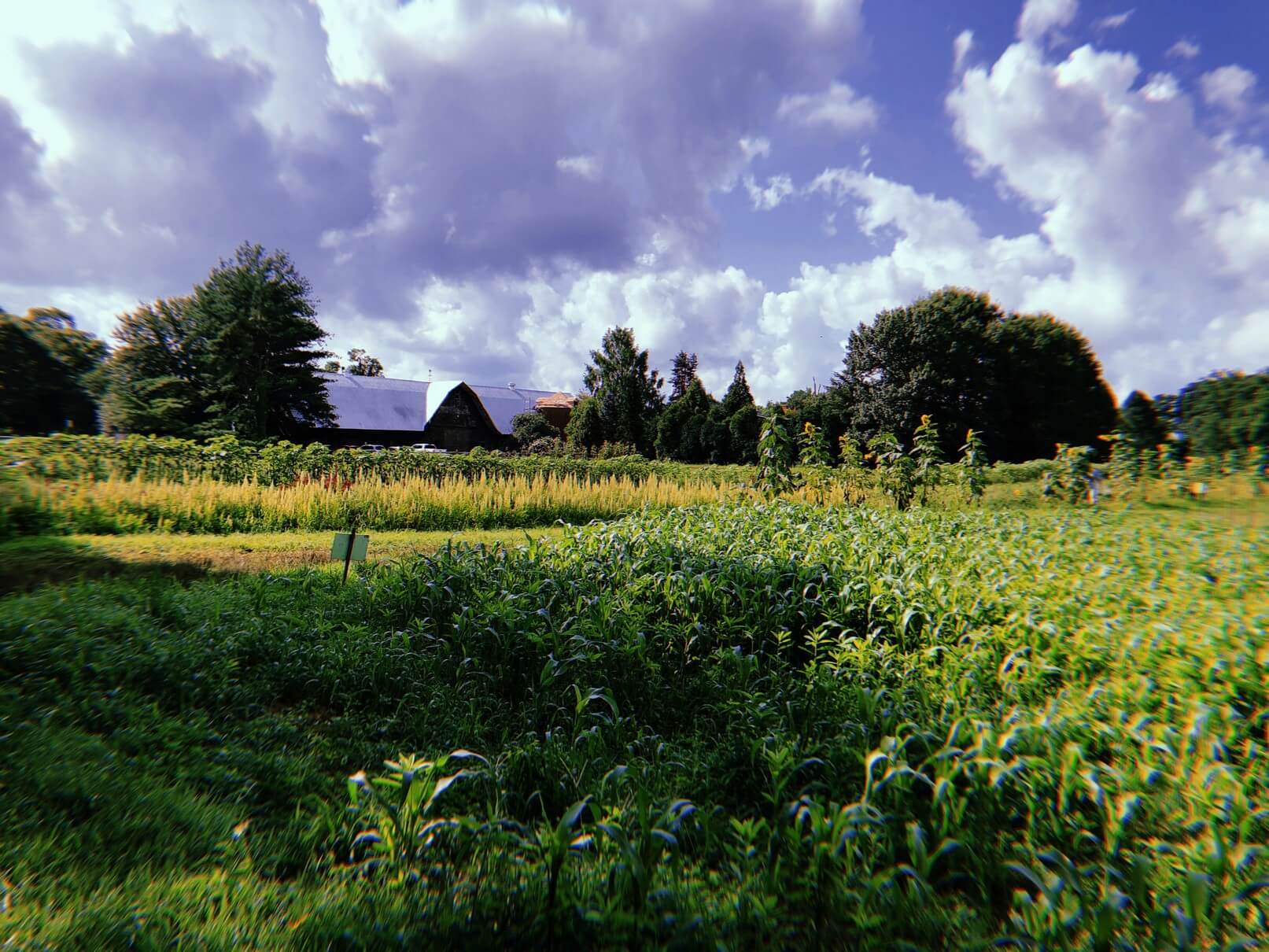 Things at the farm has been a little disappointing. In June there was some heavy flooding, about a years worth of rain in a span of a few weeks. Many crops suffered and it now finally showing. A bit of a bummer, but it is probably a little good. Our power went out for two days, so we ate at my in-laws for those two nights. Before that we cooked for them the previous two nights, using their produce. So we went almost the whole week without cooking with any of the produce. Yikes!
I got used a good bit, but I ended up with much more than I would of hoped for. That's okay since i got less than what I was expecting from the farm! lol I had a hard time "filling a bag" from the mix and match table that I ended up grabbing some more okra, something I am not super fond of. I will say I am excited about the ground cherries, I already ate some in an acai bowl with some blackberries. I also cheated a little with my share and took my in-law's share of tomatillos. Not 100% sure what I am going to use them for though.
What's Leftover
1/2 cucumber
2 green bell peppers
1 kohlrabi
1 small head of cabbage
10 oz okra
2 1/2 lb beets (half golden, half red)
6 1/2 oz carrots
1 bunch of scallions
New Produce
1 pint blackberries
1/2 pint ground cherries
1 quart sun gold tomatoes
1 lb 5oz tomatillos
3 1/2 oz green beans (1 pint)
12 oz mixed stir-fry greens (1/3 a bag)
3 small leeks
3 slicing tomatoes
1 small striped eggplant (10oz)
1 lb 11 oz red beets
4 hot peppers
14 oz carrots
1 lb 10 oz okra
So what am I cooking today? Not much. I had a smoothie and a bagel, which both did not use any vegetables from our farm. The closest I got was making an acai bowl topped with ground cherries and blackberries. Jon and Gavin ate a few blackberries as well. We will be eating at my in-laws tonight, who are making eggplant "meatballs" and some pasta so that sounds pretty good. I also have some chocolate cherry sorbet in the ice cream maker for dessert.
What would you make with my haul?