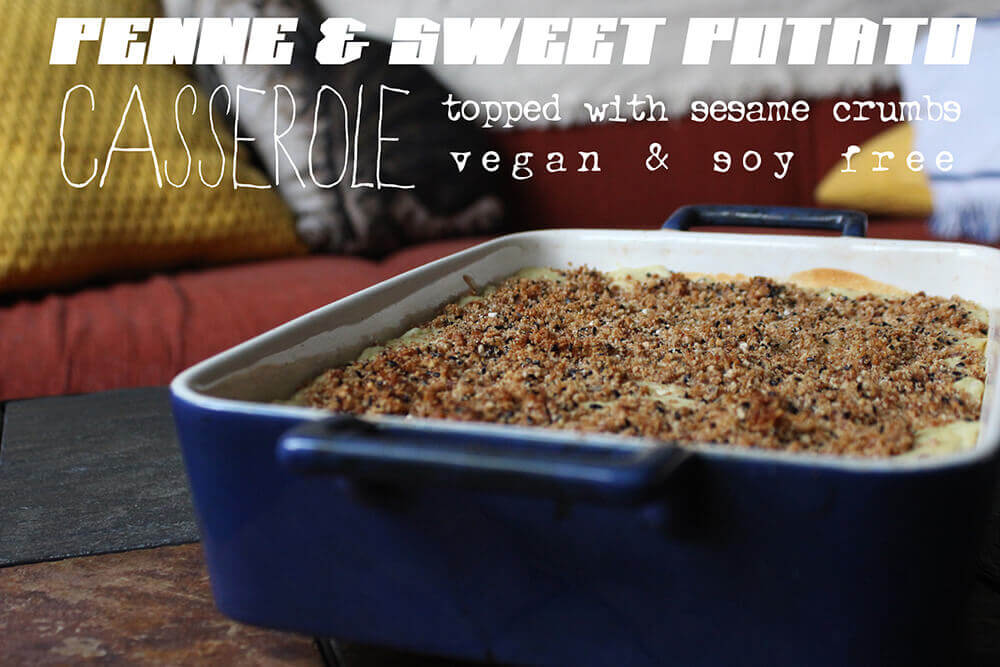 I am getting so over my current apartment. I know I've mentioned how I've bought a rowhouse. It is an exciting adult step for my husband and I, and a little scary. We went to our inspection on Saturday, and turned out really well. We are requesting $1,000 worth or repairs before going in, and there isn't anything we would care about it they said no to (and I think only two requests they legally need to fund us or fix). Going through the house again makes me want to start designing everything.
There is a WHOLE MONTH before we can move in, and it is killing me. I want my dishwasher, god I would love to take a plate and just put it away and out of sight. I would love to only have to handwash a blender and french press in the morning, then a few pots at night. I would also love to wash my clothes whenever I want and not have to worry that if I leave my laundry in the machine and then be a burden to someone else. I want for Toulouse to have stairs to run up and box windows to stare out of.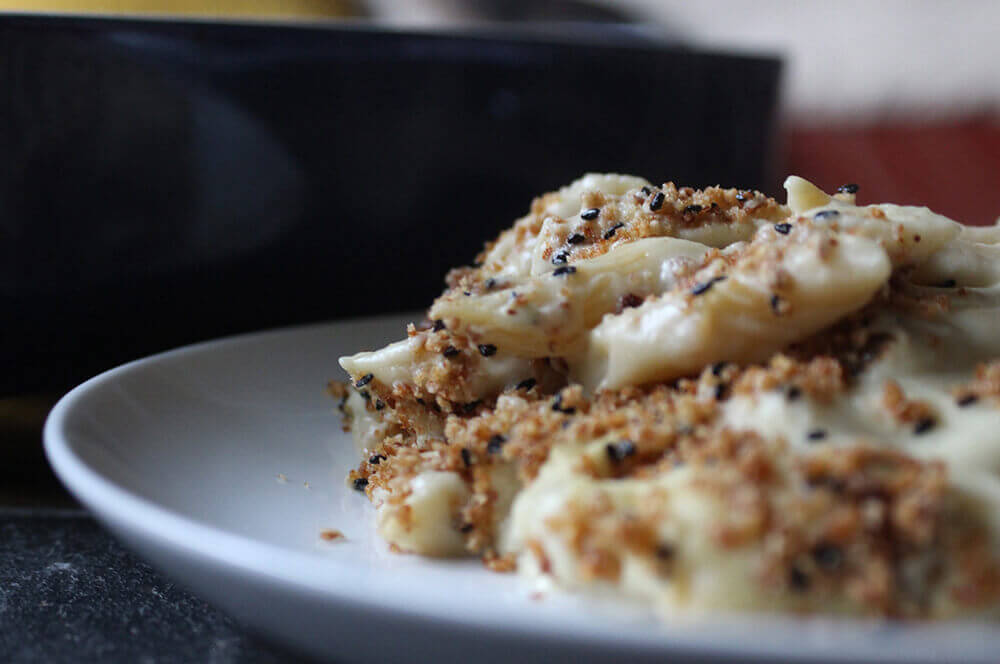 To try and keep my mind occupied I am trying to do the Summer Shape-Up on The Fitnessista. It might be fun to have new recipes to try out, and heck switch up my breakfast plans a little even! This is the first day in years I didn't have a SMOOTHIE! It was oddly really hard, but I think tomorrow my body will cope with it a little better. Funny since I read so many articles about how smoothies are calorie bombs that don't keep you full for long.
This will also help with spicing up my workout routine. I've been pretty much just been running and going to an Orangetheory class each week. So it probably will be nice to get more weight training in, especially since I will be lifting many many many boxes in a month. No need to workout on moving day.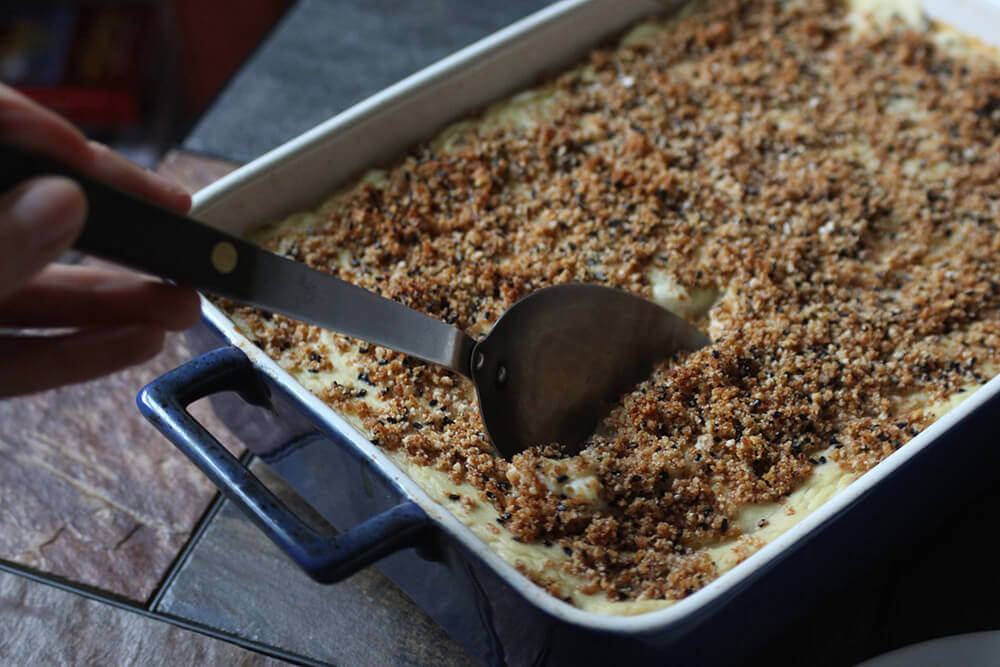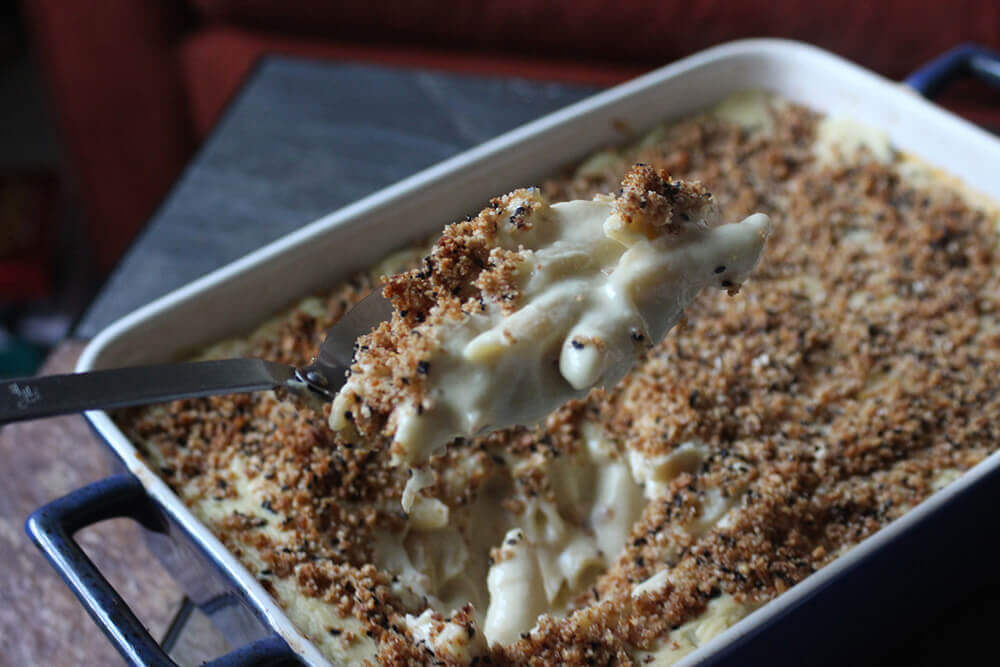 This recipe was resurrected from the dead this weekend. I originally made the recipe, wrote down notes, and loved it so much that I took photos for the blog. I edited the photos, but waited to post it since I had a few other recipes I wanted to put on the blog. Fast forward a few weeks and I couldn't find the recipe. At that point summer was creeping in and the desire to cook a casserole had disappeared. So I figured the recipe would never make it to the blog.
Then my husband decided he would clean the computer area. And what did he find? The recipe! I am pretty excited about it because I would like to make this recipe again this winter. I love Korean sweet potatoes. They have a chestnut-like flavor which I totally recommend using in this recipe. If you can't find any, the closest substitute is a white sweet potato.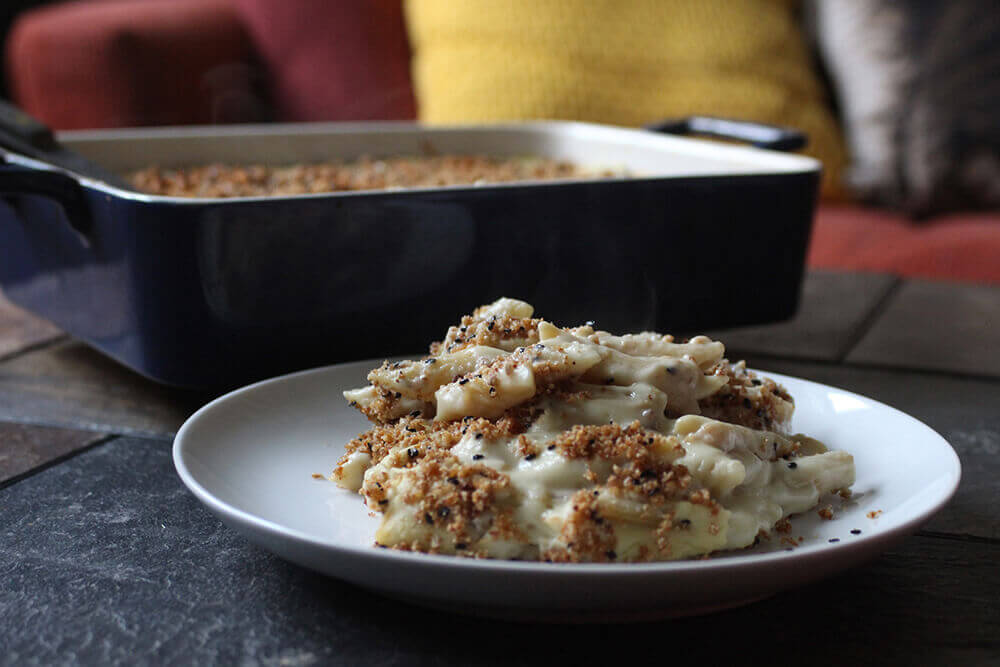 I also love the touch of sesame flavor on the top crumb. The sesame seeds really add an extra crunch that contrasts the creamy sauce and soft noodles. It adds a nice twist to the normal creamy pasta casserole dish. I really don't think it emulates any western cream based noodle dishes, like alfredo or macaroni and cheese. This really is something that stands on it's own.
Penne Sweet Potato Casserole
2015-06-15 14:18:06
A creamy casserole that uses pureed korean sweet potato, soy milk, and cashews as a sauce. It is topped with a crispy sesame seed bread crumb.
Ingredients
1 large Korean sweet potato*
8 oz penne pasta
1 large onion
1 cup unsweetened soy milk**
1 1/2 cup water
1/2 cup raw cashews soaked
4 tbsp nutritional yeast
1/4 cup oats
1 1/4 tsp salt
1/2 tsp garlic powder
1/2 cup bread crumbs
2 tbsp sesame oil
1 tbsp sesame seeds
1/4 cup sake
Instructions
1 Turn the oven on to 425°F. Wash your sweet potato, and stab a few times with a fork. Place directly on the oven rack and bake for 40 minutes to an hour. Once done remove from oven and let cool. This step can be done a day or so ahead.
2 Start a pot of boiling water and cook the penne pasta according to direction. Drain and set aside. If you prepared the sweet potato ahead of time, make sure you start preheating the oven.
3 While the pasta is cooking, thinly slice the onion in half moons. In a small skillet heat some oil. Add the onion and saute on medium low heat, moving the onions often. You want to caramelize the onions. This will probably take the entire time to boil the pasta.
4 While the pasta is boiling and onions caramelizing, you can start the sauce. Combine the soy milk, 1 1/2 cups water, cashews, nutritional yeast, oats, salt, garlic powder, and cooked sweet potato in a blender. Blend until smooth. Set aside.
5 In a small bowl combine breadcrumbs, sesame oil, and sesame seeds. Set aside.
6When the onions look finished, add 1/4 cup sake and cook the liquid off, about 3 to 5 minutes. This will add some extra flavor, and it will also help deglaze the pan. Remove from heat.
7 Once all components are ready, in a large bowl, or the pot used to cook the pasta, mix together onion, sauce, and penne pasta. Stir until everything is well coated. Pour into a casserole dish, I used a 9x14 inch dish. Take the breadcrumb mix and sprinkle on top of dish.
8 Place into oven and bake for 20 to 30 minutes. Let cool for 10 minutes and serve.
Notes
* a Korean sweet potato is preffered. If unavailable try using a white sweet potato
** any milk is okay to use, though I recommend staying away from coconut milk.
One Raw Bite https://one-sonic-bite.com/