Every week I almost always make a batch of cookies. Why? They travel easily for my husband's lunches. I mean, I eat them sometimes as well. Truthfully, sometimes making cookies at home isn't necessarily cheaper than buying them in stores, but most of the time they are. So I decided to review some cookie recipes that were available online. I keep in mind when they should be eaten (aka how sweet and decadent they are) and how well they kept.
If any of you guys have tried these cookies with different results PLEASE SHARE! There are lots of variables to baking so hearing other people's baking results help figure out how to get the correct results. Everyone- start baking!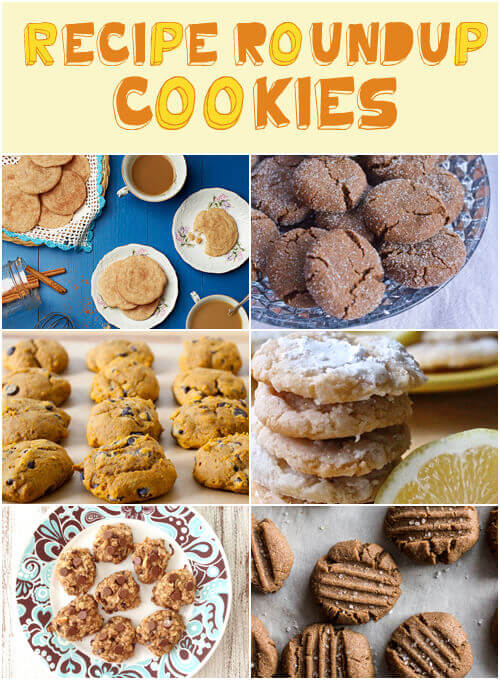 I had to alter this recipe a little. I forgot I never replaced my cardamon and therefore used a mixed garam masala instead for the snickerdoodle sugar mix. They still turned out delicious. I can't image the cookies tasting that much different if I used the exact spice measurements given in the recipe.
These cookies are pretty darn sweet and fall under the dessert category. They were crunchy on the outside and soft on the inside. They tasted great as a nice little snacks. But sadly I didn't store them properly and some of them got stale. The best thing to do with them is to dunk the stale cookies in chai tea. Yeah, chai cookies in chai tea. It is amazing.
Bottom Line: Super sweet & Yummy
I always like when I find gluten-free recipes that don't just use an all purpose mix. There is something nice to have control over every ingredient used. So I was a little happy to make these cookies, but was a little skeptical. Why? She only uses quinoa flour, which can have a specific aftertaste.
The cookies come together rather quickly, about 15 minutes, with a quick clean up. I skipped the rolled sugar outside, but it would definitely add a nice quality to the cookies. I also used only a small amount of brown sugar, using mostly just white. I think it worked out fine since I ended up using blackstrap molasses over normal molasses, which has much more of a bite.
The end result? Pretty awesome. They still had a little bit of a quinoa taste, and the blackstrap molasses definitely had a specific taste as well. But I felt pretty confident handing these cookies to my husband for his lunch. Five cookies have 12% calcium for the day and 10% iron. Not too bad honestly for unfortified cookies.
Bottom Line: Not bad, pretty nutritious
I am a little torn on these cookies. They are yummy, but cookie? I mean isn't that a stretch? They are so fluffy and puffy they feel a little bit more like muffin tops than cookies. I am a little torn, they are delicious but I feel lied to that they are put into a cookie category.
They were great but there are two things I wish she suggested. One is be careful about overheating the butter, I didn't put much thought into it and mixed in the chocolate chips, which melted into the batter. I got a cool marbling effect instead. No big deal. Second thing is that these cookies probably taste better the next day. Toss them in a bag or a well sealed container overnight, and they get even more moist. I'm not complaining.
Bottom Line: Puffy Cookies, which isn't bad?
These cookies tasted amazing. The ingredients list is so short that I was a little afraid about how they would turn out. Answer: Fabulous, they turned out fabulous! They are soft, crumbly, delicate, and very lemony. Which makes them amazing, but didn't fit the bill as "daily cookies for lunch." I am planning on making these for my yearly Christmas cookies.
The only problem is the step where she makes you roll the cookie dough in powder sugar. I am conflicted since I didn't get any "crinkle" effect on the cookie. I think the dough absorbed too much of the powdered sugar and the dough color wasn't nearly dark enough to register. But it did give a little bit of a crusty outside, probably from the sugar melting? I would probably skip this step.
Bottom Line: Nice dessert cookie
I think this cookie goes into the "it's too healthy for a dessert category." The recipe uses banana, peanut butter, rolled oats, and apple sauce to make the bulk of these cookies. The end result isn't a tasty cookie. The nuts in the cookie gets soft and taste out of place. The cookies also didn't have a normal texture as other cookies. They weren't soft, pillowy, or crunchy. Instead they had a kind-of rubber feel when bitting into them.
The cookies aren't nearly sweet enough, which makes me feel like they should been playing up savory flavors. Instead of chocolate chips maybe have some sun-dried tomatoes. Maybe chopped herbs, etc. I think that is my biggest complaint about "healthy" snacks, people are trying to cut down on sugar. By all means, I think things are usually too sweet, but not these cookies. They might of been better if I used normally sweetened mainstream peanut butter, but I can't image by that much.
Bottom Line: Texture stinks, not sweet enough.
Man talk about recipe flop. Well, I have two theories about what happened. The obvious one is that I used teff not teff flour. My local store special ordered the wrong thing and I felt bad and thought I could grind it down into a flour myself. I didn't do that great of a job.
The second theory is that I made them on a hot day and the almond butter and oil just were too much. I am thinking that if I maybe put the dough in the refrigerator for a few minutes the oils would of melted slower and made a more solid cookie.
But the cookies TASTE pretty good, which might motivate me to try the recipe again. Might being the key word because these cookies are expensive. Each ingredient is a big dent in the bank, which is a bummer because as mentioned the cookies were flat but tasty.
Bottom Line: Tasted great, not ruling them out yet as a flop