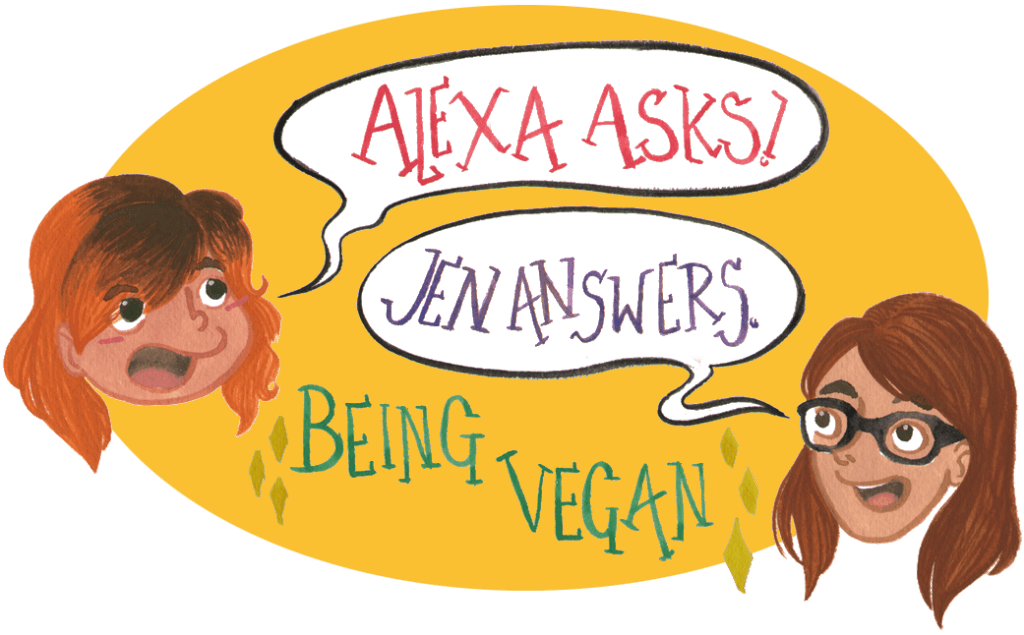 Alexa is working toward a vegetarian diet, and is loaded with questions. Jennifer's got answers. We talk about anything as long as it is vegan. Are tattoos vegan? How do I politely not eat Thanksgiving dinner? How do I order without pissing off the waitress? We know you are dying to ask!
My Mom is a little M.I.A in the kitchen this year for Thanksgiving. It is up to me to cook. Since I am the one cooking, should I make a Tofurky for myself?
The Thanksgiving tradition of turkey is one that is ingrained in Americans. Hearing what many other people do and won't do during Thanksgiving, it seems that turkey is the only constant. I've met Italian families that serve a soup, a salad, and a pasta dish before the Thanksgiving. I suggested a soup for Thanksgiving once, everyone in my family looked at me like I grew a third head. Some people don't have mashed potatoes, while I have never heard of a Thanksgiving without them.
I recently was asked if I bought my Tofurky yet for Thanksgiving, and I never even considered getting one. Even before going vegan, the idea of eating turkey freaked me out. I heard about how freakishly huge they were to get that picture perfect roast. The new added weight makes it difficult/impossible for turkeys to walk. So I was already starting to get grossed out. Then the first few years I was able to avoid Thanksgiving since my family was all over the US, and it was GLORIOUS. (secret, I kind-of hate Thanksgiving style foods) But once I started to eat Thanksgiving again, since my husband seems to "love it," I found that I didn't care about having vegan or vegetarian replacement for turkey.
But that doesn't mean you don't have to. If you find yourself enjoying faux meats, then why the heck not try and eat some Tofurky? But consider your other options. Tofurky kind-of gets all the credit and is starting to dominate the faux Thanksgiving market. But a Slate Article ranked all the turkey roast options out there. The top two? Tofurky and Gardein.
I wouldn't worry about calories, proteins, or whatever since it is one dinner for the entire year. But there are plenty of vegan options to give you that stuffed stick to your ribs feeling. You could just type in "vegan thanksgiving" in any google or Pinterest search and get lots of results. Some popular vegan blogs even have lists of great Thanksgiving dishes in their blogs like Oh She Glows, Olives for Dinner, The Post Punk Kitchen, and Vegan Richa.
Another tip? Have some food prepped the day before. For example a lot of casseroles can be prepped the night before and then baked the day of. Cranberry Sauces are great to make ahead, but the canned stuff is usually vegan. And of coarse pies can be made the night before. If you love crescent rolls, don't worry they are accidentally vegan!
What would I serve at my Thanksgiving? Well here are just a few of the recipes I would love to make if I was hosting Thanksgiving- and yes, there would be three pies. Blame Jon for that, he loves pie.
Saweeet! Potato Casserole with Crunchy Nut Crumble via Oh She Glows
Spicy Cranberry Apple Sauce via Connoisseurus Veg
Roasted Brussel Sprouts with Shiitake Bacon via Olives for Dinner
Quinoa "Stuffing" (butternut squash, cranberries, & pistachios) via Gimme Some Oven
Thinly Sliced and Roasted Root Chips
My classic green bean casserole (which will be posted soon but there is one on The PPK)
Savory Mushroom Gravy via The Post Punk Kitchen
Sweet Potato Drop Biscuits via Appetite for Reduction
Maple Bourbon Pecan Pie via May I Have That Recipe
Voluptuous Pumpkin Pie via Vegan Pie in the Sky
Cosmos Apple Pie via Vegan Pie in the Sky
Funny thing about this list? Some of the food I don't even like, but it made the list because I know my husband would want it. Cranberry sauce? Blech. Not a huge pie fan, but I sure do love the Maple Bourbon Pecan Pie I make (which isn't listed on here since I made it myself- future recipe?). I had a sweet potato casserole once and it was awful, but I am willing to give it another try.
As I get older I've realized I don't hate Thanksgiving, I just hate what other people make. They are too heavy and too cream and cheese based. No thanks. I'm not trying to "watch my weight" or eat healthy, just prefer different flavors than other people. So sit and think, do I LOVE turkey? If you do, maybe you should get a faux turkey. But if you could pass on it, I would recommend just skipping it.