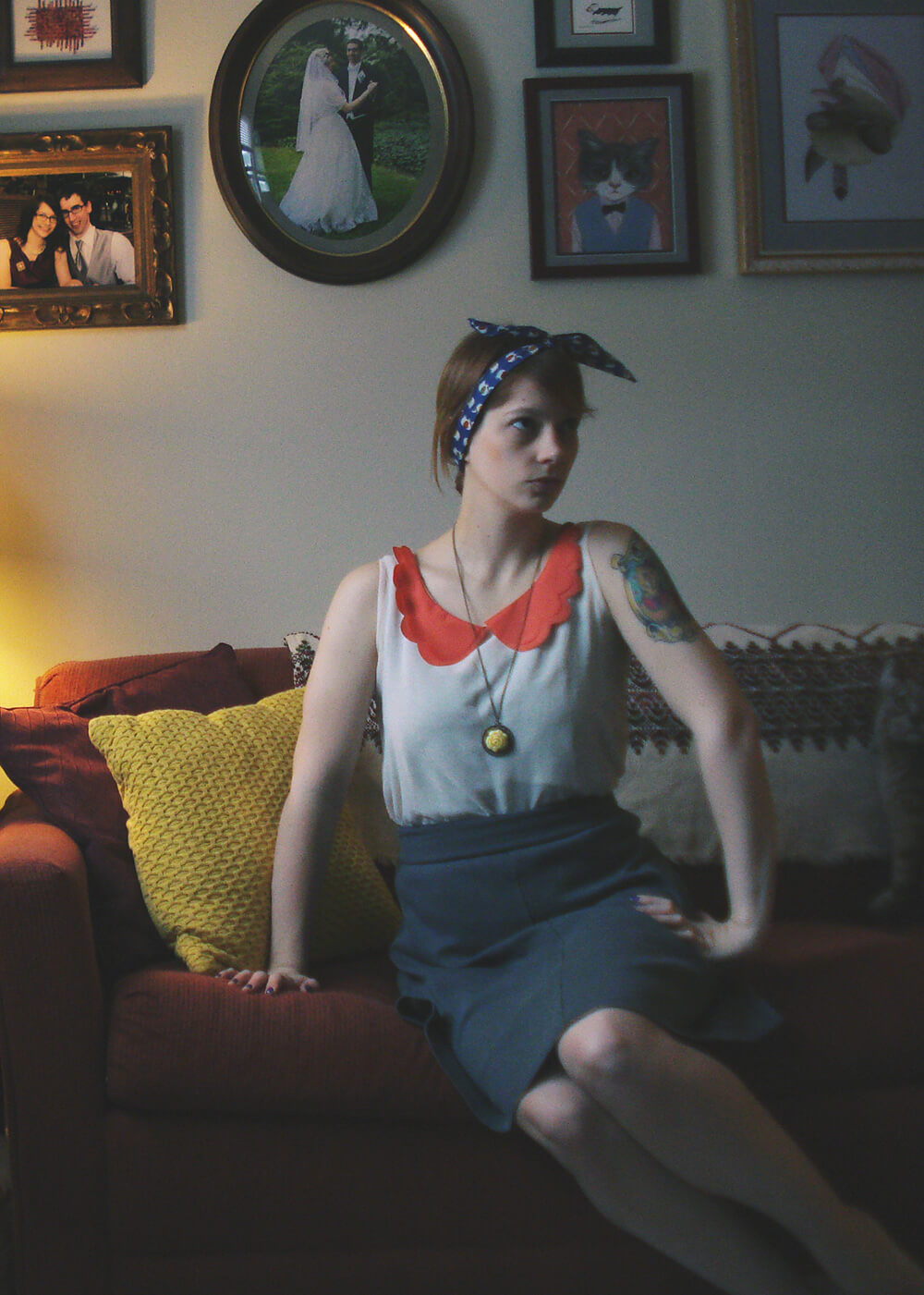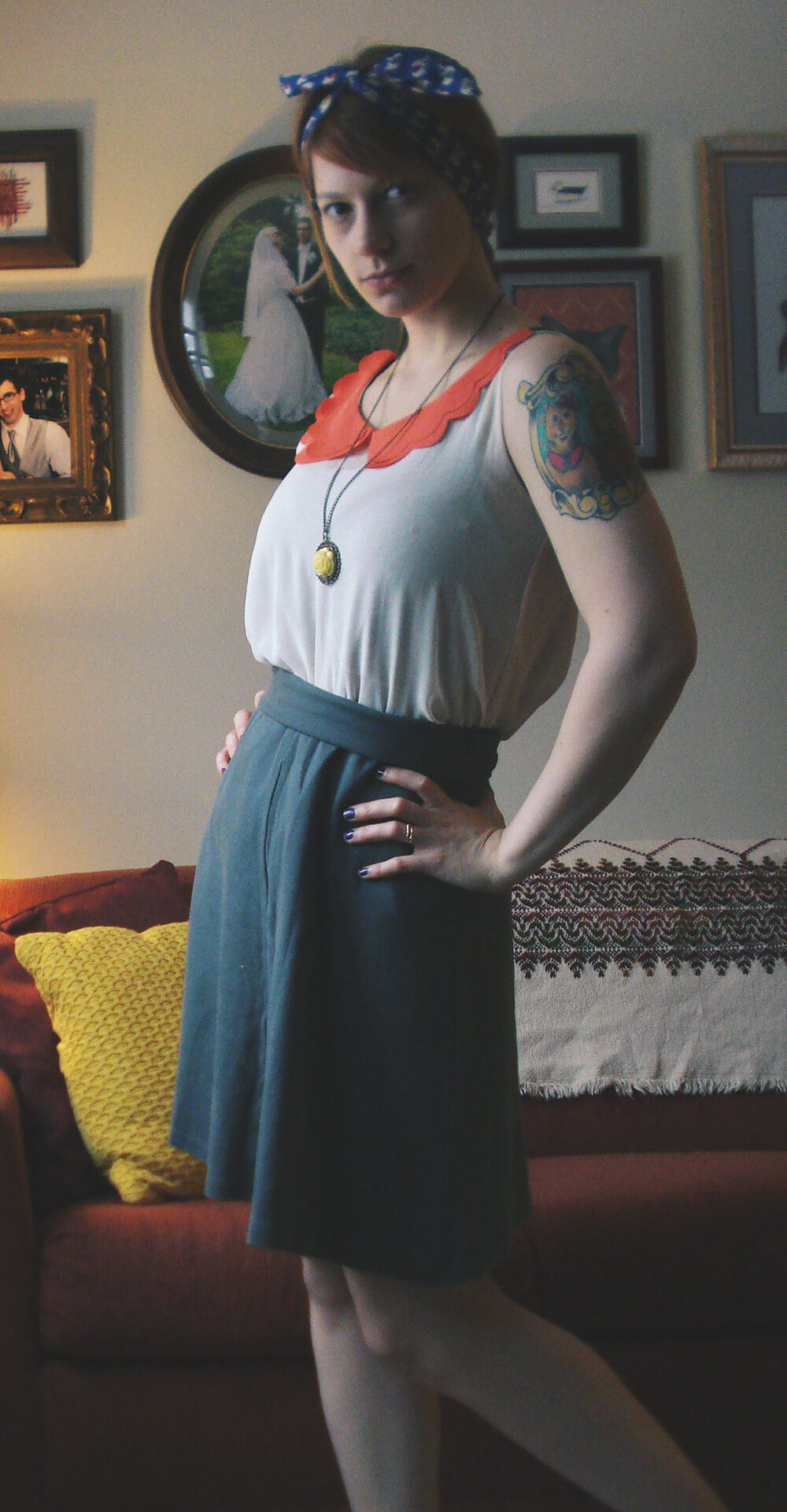 Headband: Smak Parlour | Shirt + Necklace: Little Pineneedle | Skirt: American Apparel
Awhile ago one of my favorite bloggers, Annika of The Pineneedle Collective, decided to sell some of her old clothes. They were super cheap so I bought a shirt and a dress. They arrived in great condition and with a little bonus necklace. Well, if you live in the USA (or read a blog that is in the USA) you've probably heard about the "polar vortex." The temperature in New Jersey doesn't really get down to 10 degrees (-12 celsius). Couple that with me working in building that was an old victorian post office that has no insulation, I have been wearing mostly sweatshirts and leggings.
Then the unspeakable happened- it got above freezing. I realized I could wear a cardigan at my job and not freeze! I grabbed my new shirt and paired it with my super old American Apparel skirt. I also added a cream cardigan (those photos didn't come out), grey leggings, and shoes (which I didn't put on since I had an hour before work).
I super recommend shopping at Annika's Little Pineneedle Shop. Her clothes are in great condition. I didn't even notice how old the shirt was that I bought- she wore in 2011! Okay that might not be the oldest, but hey, things are looking sad for some clothes that I've worn in less time. As for the dress I bought, it will probably sit in my closet until May. The fabric is super light. I guess that is what happens when you buy clothes from an Australian.